Boosts consists of the following concepts which interacts with each other and can form a completely automated workflow.
Accounts
Departments
Users
Forms
Templates
Mail templates
Filters and Workflows
Transformations
The first step is to register to use Boost.
Upon registering for Boost an Administrator account will be created for you using the emailaddress you provide during registration.
Once you have registered you can log in to start creating your own environment.
From your main screen you can choose different functions from the left menu bar. Once you have made new Forms the Form tiles will appear in the Forms window.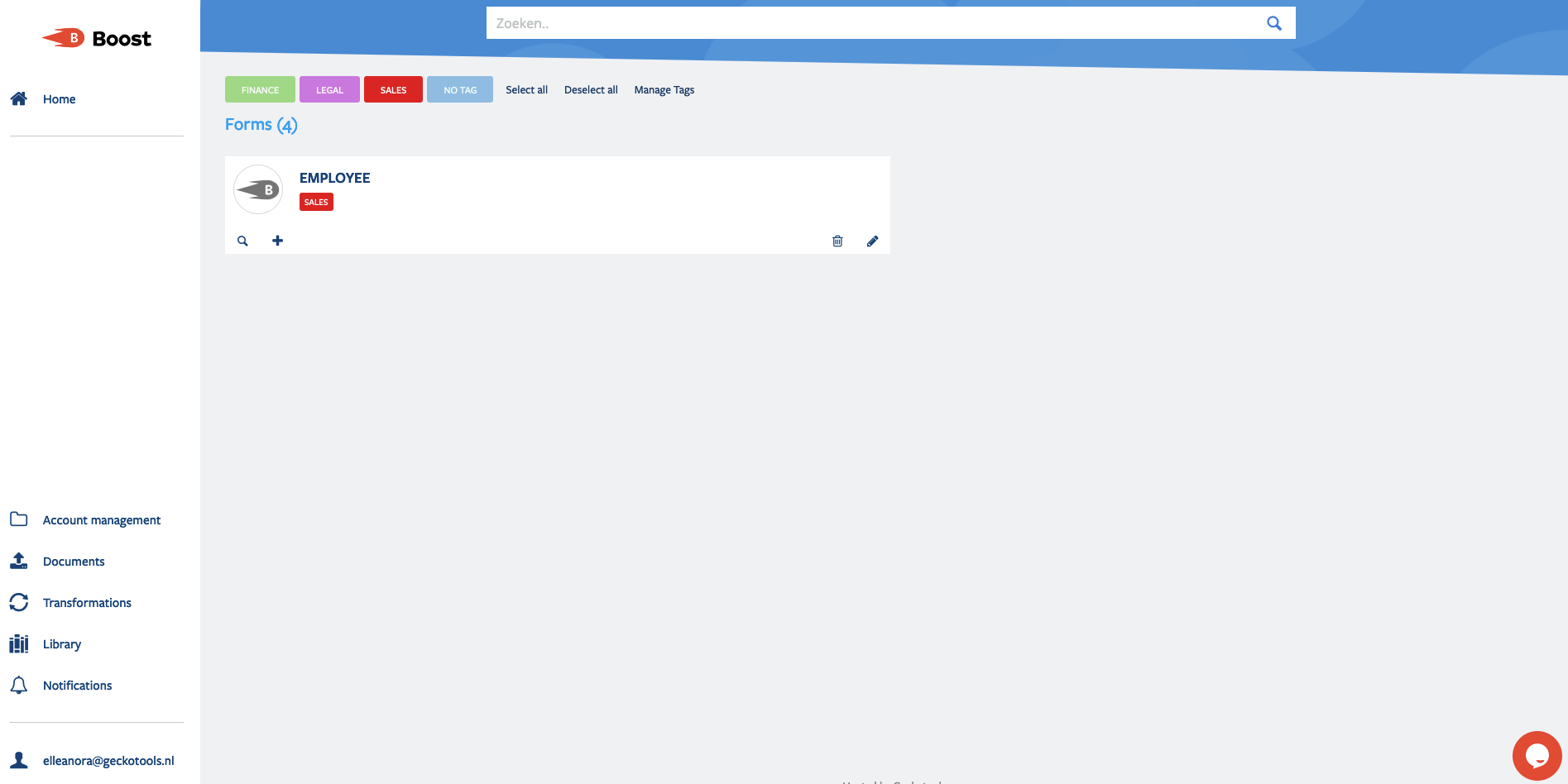 In the left menu bar you see the following options of Boost:
Account Management
Users
Departments
Account
Bookkeeping
Payment gateway
Signatures
Documents
Add Form - to Add a new Form
Upload Form - to upload for ex. an Excel file
Upload Definition - to upload a Form definition exported from another Boost (test)system
Upload zip - to upload a number of Forms
Transformations

Library

Notifications
Forms consisting of: